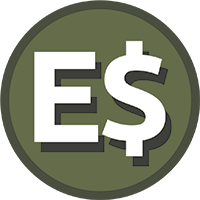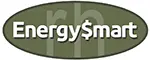 At Reunion Homes we're fanatic about quality of construction, value for our new homes in Colorado Springs, and energy efficiency. That's why all of our new Colorado Springs homes don't just meet the stringent requirements of Energy Star, we EXCEED them! At Reunion Homes we use the best Energy Star rated products and components in EVERY home we build. And, we're happy to report that EVERY home we build is tested by an independent certified rater to ensure your new home exceeds the strict ENERGY STAR energy efficient guidelines and meets our strict Energy$mart guidelines.
Energy$mart is an energy efficiency program of Reunion Homes and our qualified trade partners. This program is designed to help provide our families with a more comfortable living environment and help our families save money and protect the environment through energy efficient products and best practices.
Energy$mart features include but are not limited to:
The Energy Star certified products and components - Provide peace of mind, energy efficiency and lower monthly utility costs.
Tight Construction - Provides improved home comfort and indoor air quality.
Energy$mart Heating System – By using energy efficient heating equipment, 50% more insulation, proper insulation techniques, and properly sized, sealed and insulated ducts, your Reunion Homes HVAC system provides your family with a 35% more efficient heating system and a more comfortable home.
Energy$mart Low-E Energy Star Windows – Featuring advanced technologies, protective coatings, and improved frames, these windows provide less energy loss, a more comfortable home, better home protection from the sun's damaging rays, and a lower annual utility bill.
Energy$mart 2 x 6 Exterior Walls – This construction style provides your family with a stronger and more efficient home by allowing us to install more insulation.
Energy$mart Water Management – This high performance building style incorporates the best building practices to protect your home's structure - roofs, walls, and foundations - from water damage and helps ensure your home's durability and superior performance.
Energy$mart Lighting and Fixtures – Rest assured that your new Reunion Home comes standard with Energy Star™ qualified lighting fixtures and bulbs for lower operating costs.
Energy$mart Appliances – Your household will enjoy a significant annual financial savings, improved performance, and better durability from the comprehensive package including a high-efficiency 50-gallon hot water heater and Energy Star™ appliances.Third-Party Verification – We know that purchasing a new home is one of the most important decisions you'll ever make. We also know that peace of mind often requires documentation! That's why at Reunion Homes we use a third-party verification program to individually test and certify that every home we build meets or exceeds these stringent energy saving features. We'll even provide you with the printed report that your largest investment will provide you with years of added value, comfort, and savings!